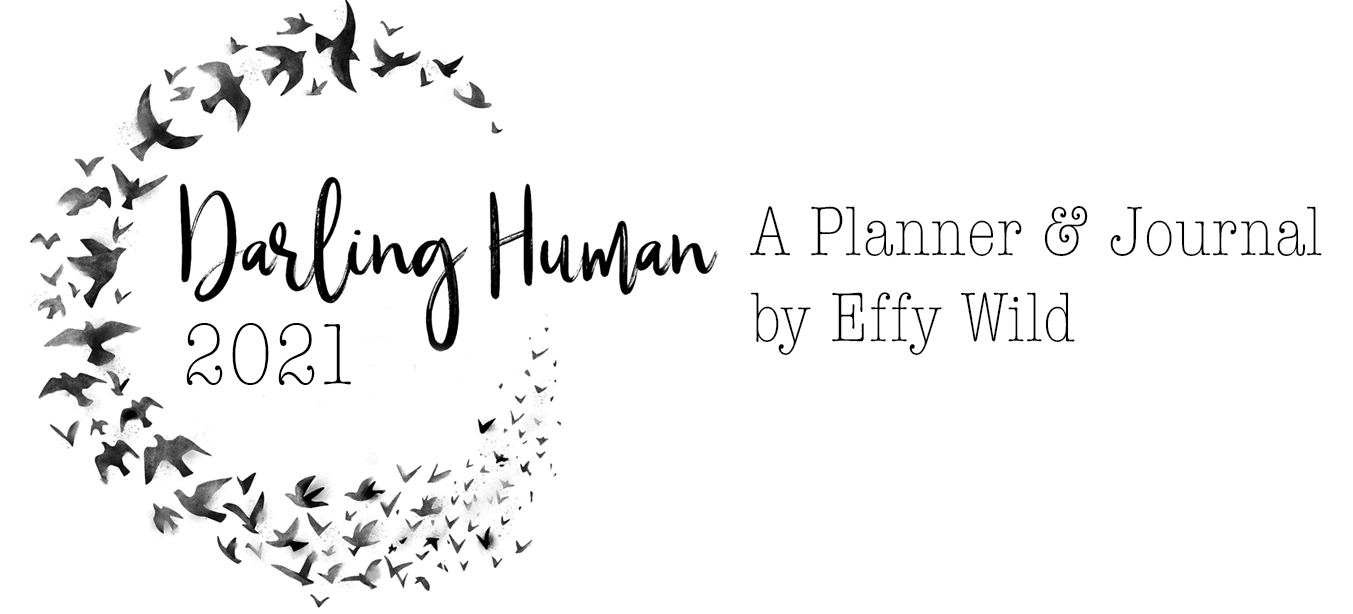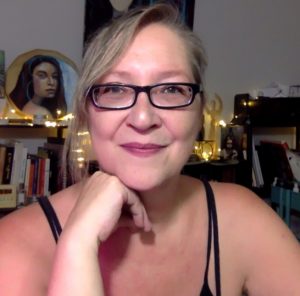 Hello! My name is Effy 'Bird' Wild and I am so pleased to present the 2021 edition of The Darling Human Planner & Journal.
The planner began as a prototype I created for a class I was teaching. I just wanted something I could use to demonstrate how I use printable planners in my Sweet Trash Journaling Program. As I created the pages, I realized that this could actually be *a thing* and voila!
The planner & journal is presented as printable PDF files. In the PDFs you will find:
A monthly calendar with moon phases and astrological signs noted.
Space for a monthly oracle reading & vision board.
Space for a Darling Human letter you can write to yourself every month.
Weekly dated pages with room for appointments and notes.
A weekly 'to do' page with a Darling Human note.
Weekly "Thoughts & Feels" journaling pages.
A monthly 'ta-da' list to fill out and embellish as you like.
The notes you receive (12 monthly & then one for every week of the year) are meant to be inspiring, uplifting, and comforting. These notes ask us to drop into self-inquiry, self-care, and self-empathy. Here's an example of a Darling Human note from 2020: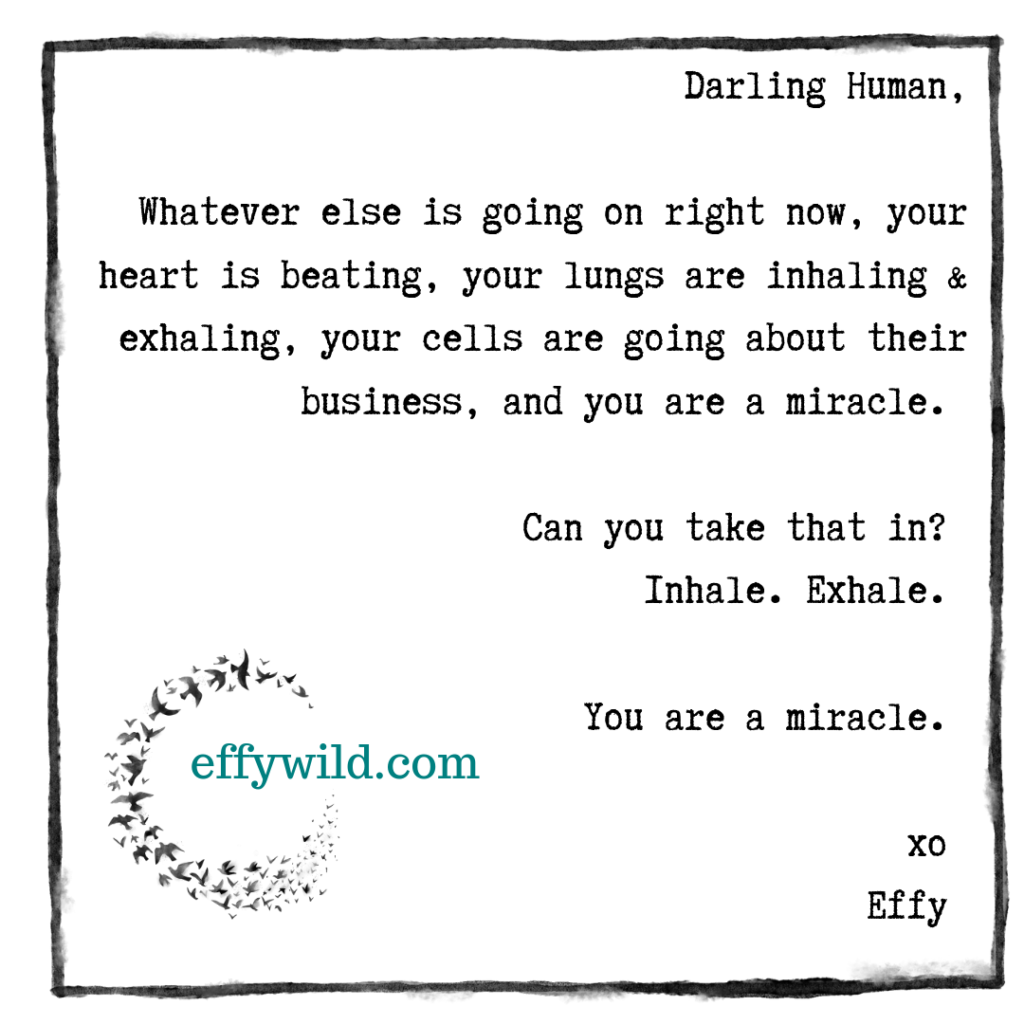 This year's edition is complete from January 1, 2021, through December 31, 2021, is 387 pages and comes with membership in a supportive Facebook Group, and a newsletter that I will be using to keep in touch with you throughout 2021. I plan to encourage us all to put the planner to use by engaging the notes with community challenges and action steps we can take to nudge us all in the direction of caring deeply for our darling human selves. The planner is suitable for printing at home, or at your favourite printshop. It can also be printed at a reduced size for use in a composition notebook as demonstrated in the planner's classroom.
Click here to get a free sample (December 2020)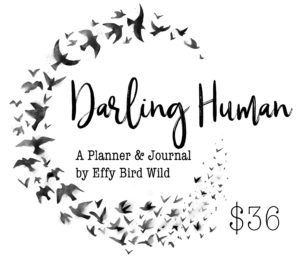 Here's What People Are Saying
Color me surprised when I received Darling Human, only to realize that aside from the weekly and monthly spreads one expects from a planner, Effy has included space to create monthly vision boards, write myself love letters, collage, and journal my thoughts and feels. With other planners, I have felt constrained and resorted to carrying around multiple journals and planners at the same time to keep my life, thoughts, and feelings organized. Darling Human is expansive enough to hold space for all the parts of my life that need tracking or documenting as well as the parts of myself that need creativity and nurturing. It's a life tool and security blanket wrapped up into one, and I think it's going to convert me to a one journal type of gal. Oh – did I mention Effy links pinkies and writes me weekly love notes? Yep, she really thought of everything. ~ Sandra Barnes
"This is such a tender guide to have to support you through the year. It's not that it keeps your agenda and appointments together – it can do that – but it's so, so, so much more! Effy has created a paper friend that offers gentle nudges of possibilities to consider, reassuring nods, and safe space to just be. The weekly prompts are encouraging and open, inviting in what YOU want. My favourite part is the Ta-Da List to acknowledge all that has been accomplished and celebrate!" ~ Michelle Doyle
"Darling Human is less "planner" and more daily companion. Yes, it has all the things one needs in a planner, but then it has way more. Room for journaling, tarot card pulls, moon phases, self-improvement encouragement, and then the cherry on top is that the Darling Human notes are like a hug when you need one most. I struggle every year to find something all-encompassing like this and I can finally stop searching. I've found what I'm looking for." ~ Michelle Pendergrass

The Darling Human Planner & Journal is $36. When you purchase the planner, you will be added to a classroom here in my teaching network, and in that classroom, you'll find a bonus lesson on how to use the planner in a composition notebook (what we call a Sweet Trash Journal around here). You will also be invited to the Sweet Trash Journal workshop, which is included in the cost of the planner.
I'm so excited about this offering, and I hope you enjoy it as much as I enjoyed creating it for you. I am so excited about our newsletter, too, which feels like a beautiful opportunity to remain connected throughout the year.

Please purchase with care, since there are no refunds offered on this product.