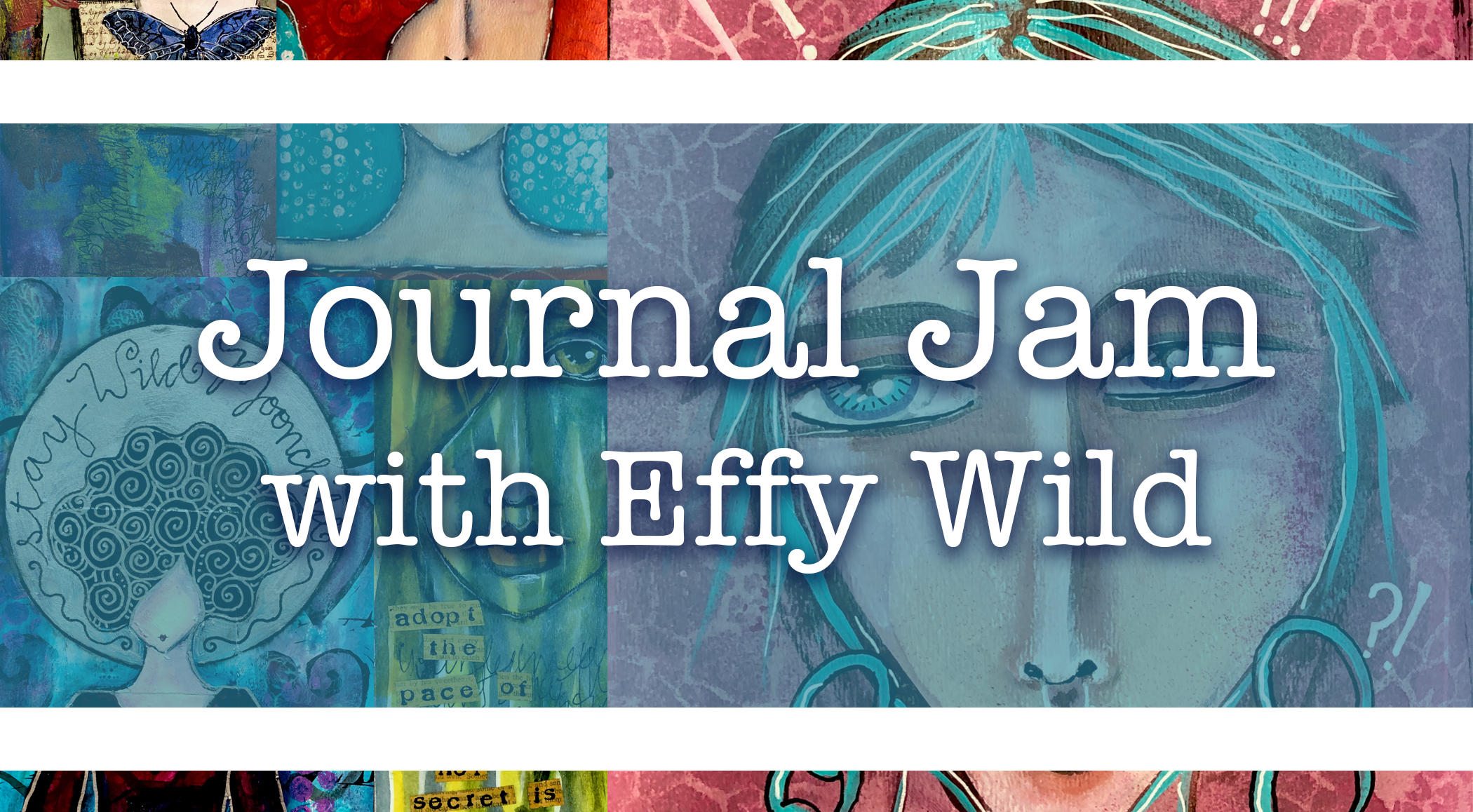 Welcome to Journal Jam with Effy Wild! This fun, inspiring workshop is available with instant access to three days worth of instruction in how to create a deck of Journal Jam prompt cards, add the prompts to the cards using a variety of fonts, and then a demonstration of how the cards are used!
What's Journal Jam?
Journal Jam is a biweekly live-streamed event wherein I pull prompts from my Journal Jam deck (which we will create during this retreat), and do what they say. This results in art journal spreads that would never otherwise have happened, which takes me out of my comfort zone, eliminates the fear of the blank page, and helps me to build trust with myself since I can always make whatever happens during a Jam work to please me.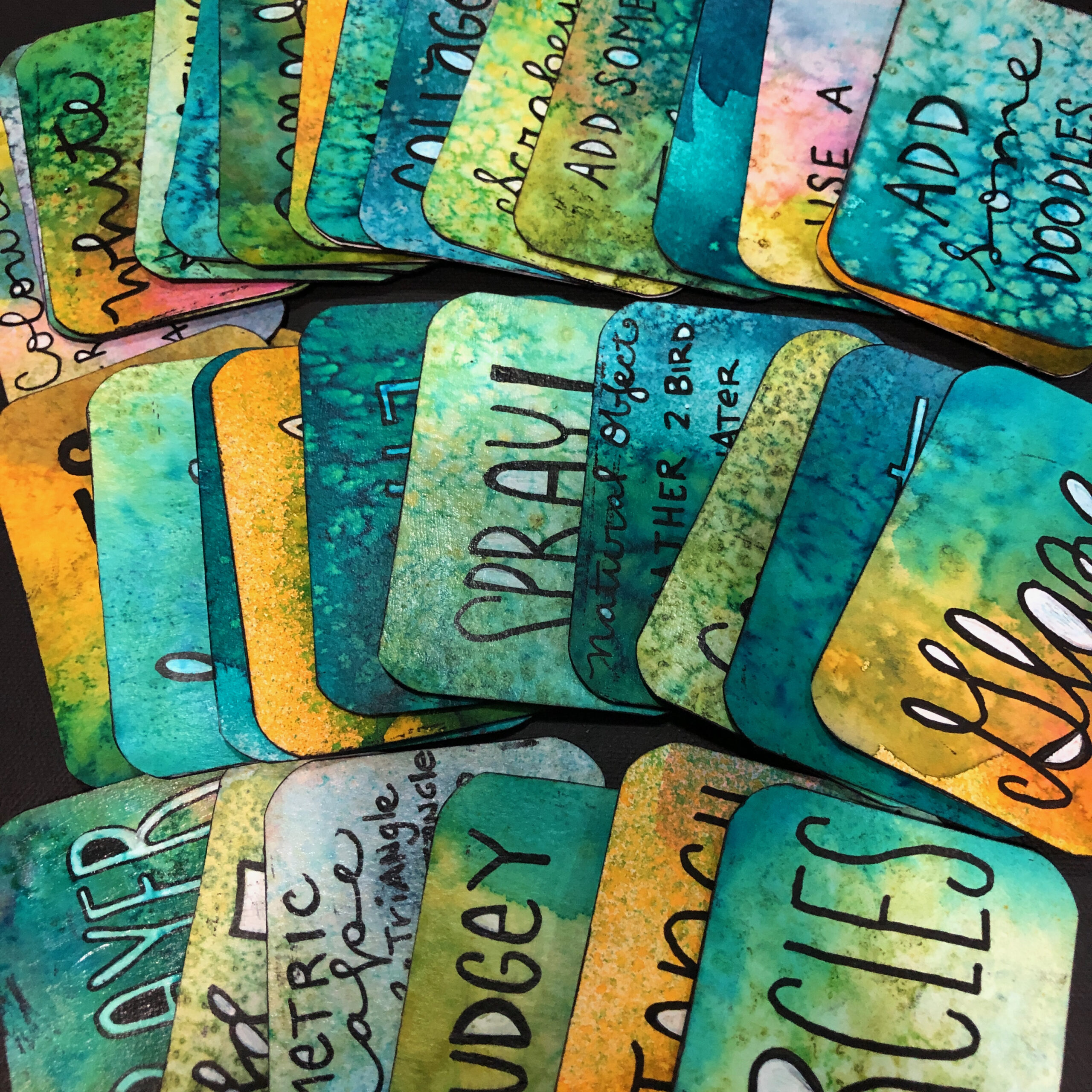 I mostly work in a dedicated art journal during these Jams but I have also successfully worked a Jam on canvas! I will definitely be doing that again since it was a fun way to break out of the book!
All Jams begin with prompts that I pull from the prompt deck, but at some point during the process, the spread tells me what it wants to be, and I then move into what I call "tending". When I'm tending, I'm doing whatever feels right to get the spread looking like I want it to look.
The average Jam includes 6 – 10 prompts and then as much tending as it takes to get the spread where I want it to end up. All Journal Jam replays include lists of what prompts came up (and how I interpreted them) as well as all the steps I took while tending.
Your membership in this class includes lifetime access, so if you're ever looking for something to do or you want to revisit the retreat itself, you can do so at your leisure any time you like.
A seat in this workshop includes forever access to the class content, a permanent archive of all Jams going forward, and our dedicated Journal Jam Facebook Group!
Here is a gallery of some of my favourite Journal Jam Spreads
CLICK THROUGH TO SEE FULL-SIZED IMAGES
When you register by clicking "buy now" below, you will be taken to a page that asks you to complete your registration. If you are already a student in my network, simply click the "log in" button, and the class + permanent archive will be added to your dashboard. If you are not currently a student in my network, please fill out the registration form to get your student account. Once you've submitted the form, you will find the class + permanent archive in your student dashboard.
If you ever run into any trouble on the site, you can email me at hello@effywild.com. Please give me 48 hours to respond!